---
- April 8th, 2023
On March 8th, Shin Eva was released to the general public in Japan. Some fans in the West have gotten their own copies, with many of them providing pictures.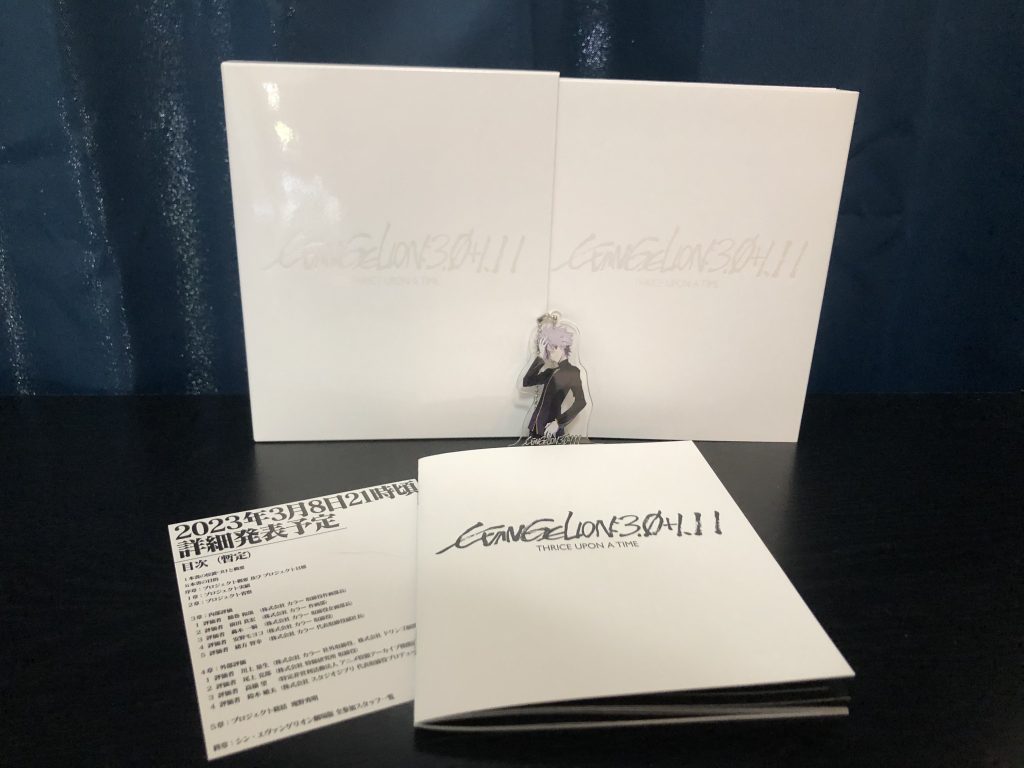 As was reported in the previous post, the film was released in 2 disc & 3 disc editions. The first two discs have the feature film and bonus features respectively. The Third disc has the feature film in 4K. Also included was a QR Code that when scanned, revealed information on an upcoming book on Shin Eva's production.
There's also a small booklet containing character sketches of both Asuka and Midori.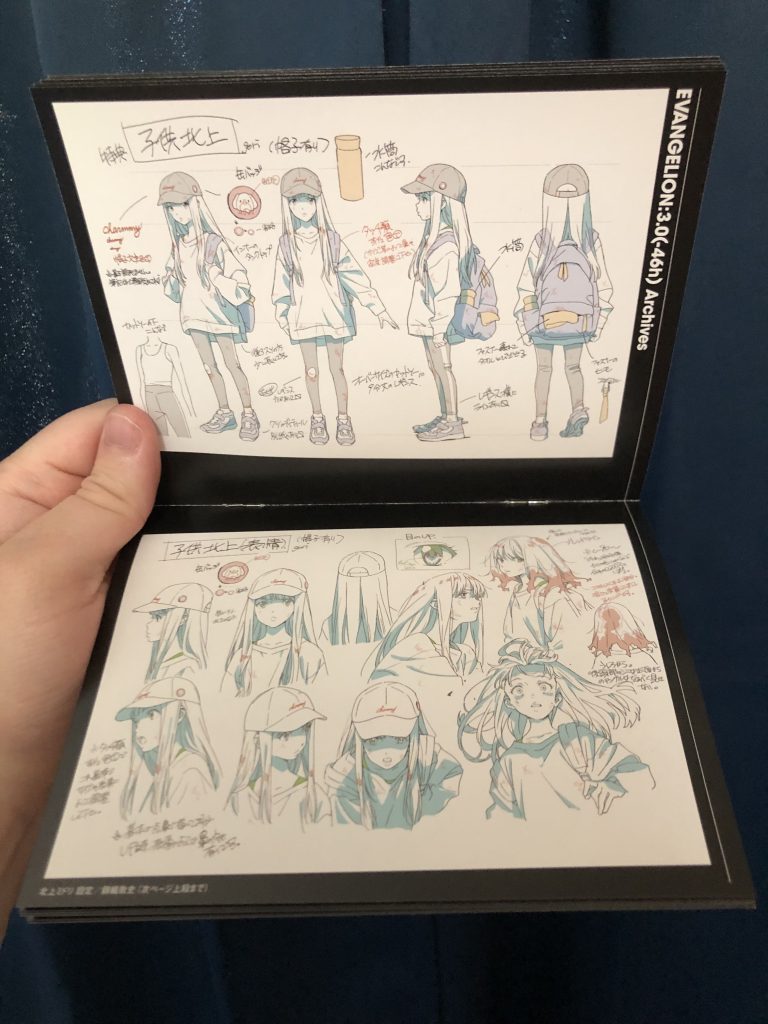 The special features disc contains a plethora of bonuses including:
5 Teaser Trailers
6 Full Trailers
7 TV spots
3 Trailers for 3.333
Promotion Reel for the SNS messaging service
Character Promotion Reels for Shinji, Rei, Asuka, Mari, Kaworu, & Mari
A short feature entitled "Evangelion Today" which is a short clip show set to Jesus Blebit Meine Freude, the same track as was played at the recap in the film's beginning (you can watch it here on youtube)
Messages & Stage Greetings from several of the voice actors
Trailers for the first three films for 4D theaters
Rebuild of Eva 3.0 + 1.11
TV spots for the Bluray.
Promotion reel for the Bluray.
The most important of these features are two entitled Evangelion 3.0 (-46h) & Evangelion 3.0 (-120min). These two features take place before the events in 3.0. -46h is an animated short while -120min is a motion comic of the manga that was handed to patrons when an updated version of Shin had its theatrical release.
We would also like to remind all of you that GKIDS has the North American rights to the film. While no release date has been set, it is likely we'll hear some news on the matter by mid summer.
Shin Eva is still available to watch on Amazon Prime.
Special Thanks to Evageeks Administrator FreakyFilmFan4ever for providing both pictures and clarification of some of the bonus features.