---

- May 9th, 2013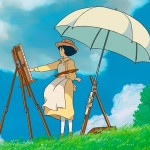 For some non-Evangelion related news, it looks like the mastermind behind Evangelion, director, writer, producer Hideaki Anno will be the voice actor doing the voice for Jiro Horikoshi, one of the main characters from Miyazaki's new movie (produced by Studio Ghibli), Kaze Tachinu (or "The Wind Is Rising") which is due to be released in Japan this July 20th.
Anno worked as an animator on Nausicaa of the Valley of the Wind, another movie directed by Hayao Miyazaki, in 1984 and has always spoken highly of the elder Miyazaki. Miyazaki's last movie was the 2008 Ponyo on the Cliff by the Sea.
Miyazaki published a manga also called Kaze Tachinu, serialized between February 25th to November 25th in 2009 in "Model Graphix", a model hobby magazine published in Japan.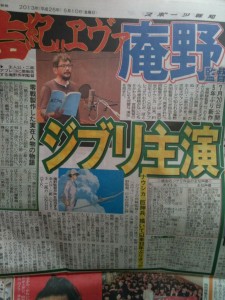 The newspaper article announcing Anno as Jiro's voice.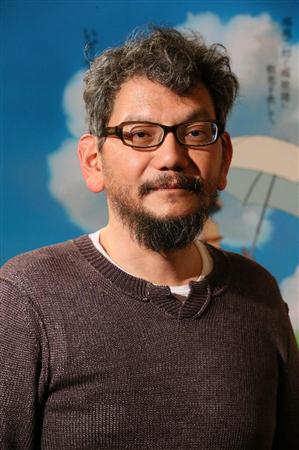 Anno being a boss. Looks like he's standing in front of some kind of set or promo poster.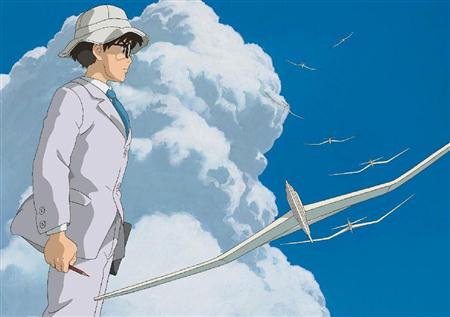 Jiro Horikoshi, the famous designer of the Mitsubishi A6M Zero fighter plane of World War II.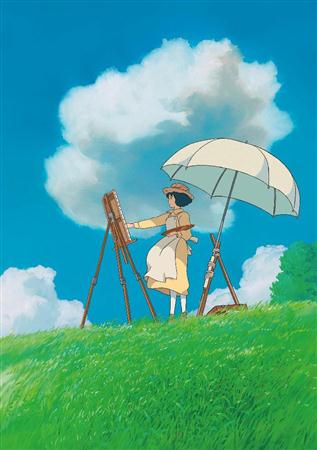 Images from: Sankei Sports news article.