---

- May 2nd, 2022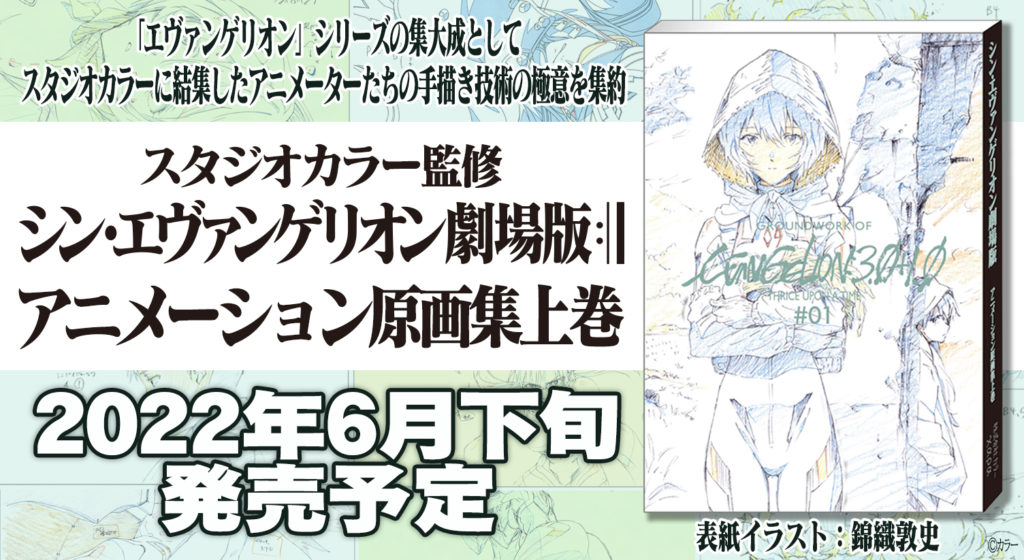 In a previous tweet in March, it was announced that the Groundwork of Evangelion 3.0+1.0 #1 book was to be released at the end of May, but a new announcement states that it was delayed and is expected to be at the end of June instead.
It looks like most of the details haven't changed since the March announcement. It's still priced at 3,700¥ not including tax and it's full color A4 sized. It will include original works from the staff that will be exclusive to this book. The cover is illustrated by the chief directory of animation, Atsushi Nishigori.Atsushi Nishigori.
Additionally, people who order from the Yahoo or Ikebukuro Evastore will get a bonus postcard of the Groundworks cover.