---

- July 20th, 2018
As noted in the previous post, there was a short teaser for Evangelion 3.0+1.0 (Final) that screened before Hosoda's new film, Mirai no Mirai. The teaser has leaked on Youtube a few times but they look like they've been taken down pretty swiftly. It looks to be about 20 seconds long, starts with a couple of studio logos and distributors, then about 11 seconds of Mari in a slightly revamped Evangelion Unit-08 flying through the air above the red colored oceans shooting machine guns. The trailer ends with the Evangelion 3.0+1.0 logo and a "2020".
Here's some screenshots: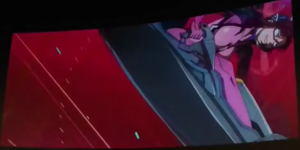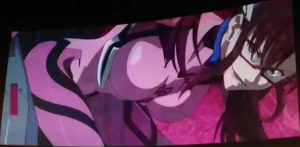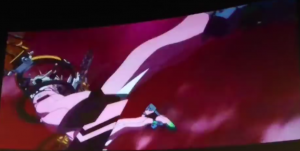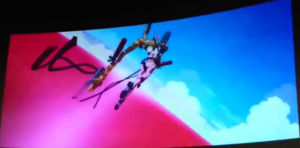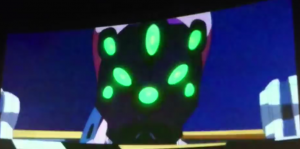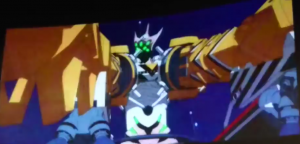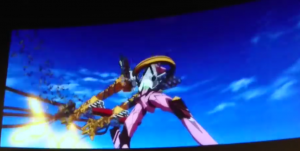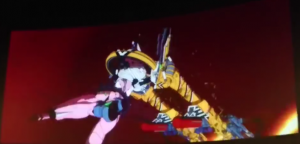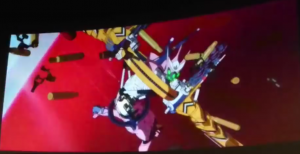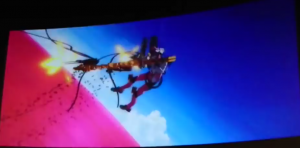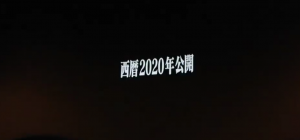 The 11 or so second cut has lot of action so a lot of the handcam video was blurry or unclear. We do clearly see an Evangelion Unit-08 with what looks to be extended arms as shown in these drawings: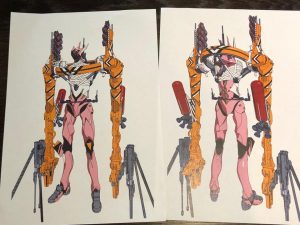 Additionally, it's kind of reminiscent of the short "Next Time" teaser we saw at the end of Evangelion 3.0 with what appeared to be a combined Evangelion Unit-02 and 08 fighting what appeared to be mass produced Evangelions.