---

- July 19th, 2014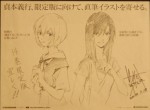 According to Comic Natalie, there was a flyer handed out at an Evangelion event at Yokohama advertising the limited edition release of the 14th and final volume of Yoshiyuki Sadamoto's Evangelion manga. The flyer reveals that a "new" female character will appear in the bonus material, stating "Yoshiyuki Sadamoto gives you rough illustrations as he heads toward the limited edition of the manga."
The limited edition release of the final volume will also include an original cover, book ends for the entire 14-volume manga set, a 16 page booklet and exclusive illustrations by Sadamoto, and a "Yoshiyuki Sadamoto Working Music CD." The CD is supposedly the music that Sadamoto liked listened to when drawing his manga.
Here's a bigger picture of the "new character":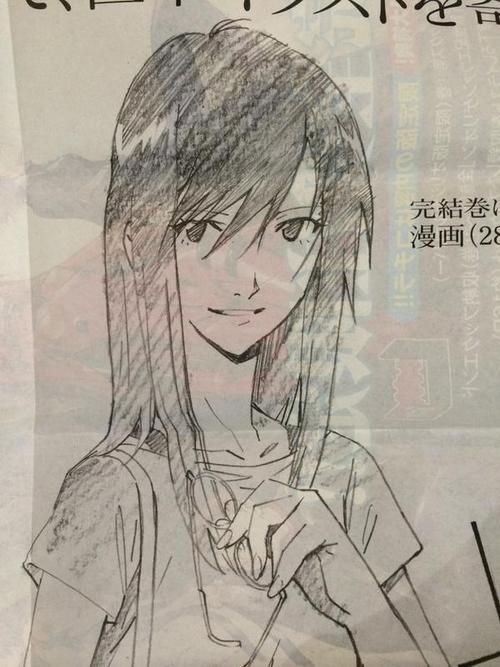 So it's possible that the "new" character could be Mari Makinami making a guest appearance in a side story. Or it could be another dark, long-haired female with glasses, since there is sort of a precedence for that. Still, will be interesting to see what this omake will be like.