---

- June 11th, 2013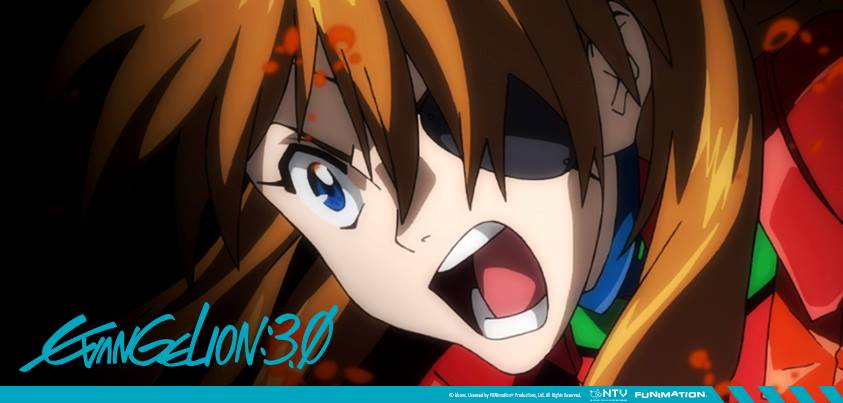 In conjunction with getting 1 million "likes" on Facebook, Funimation has announced that it has acquired Evangelion 3.0. On Lee's blog over at Funimation, it says:
Flower Mound, TX – June 11, 2013 – In celebration of hitting the 1 million fan milestone on their official Facebook page, FUNimation has announced the acquisition of Evangelion 3.0.
Not a whole lot of information, not sure if we're getting the 3.0 theatrical cut or the 3.33 home video cut, or something entirely different. No release date. It looks like they may be keeping with the same color scheme (sky blue-ish) as it would be in line with the previous releases.