---

- January 19th, 2013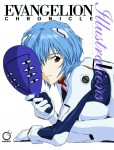 Last month Udon Entertainment released the Evangelion CHRONICLE: Illustrations art book in North America. From their blog post announcement:
Evangelion Chronicle: Illustrations is a gorgeous, oversized (10" x 13") artbook collecting more than 200 new illustrations created for the Evangelion Chronicle encyclopedia series, including pieces created exclusively for this volume. It also contains rough sketches, illustrator and creator commentary, and an amazing fold-out poster featuring a pretty epic battle between EVA-02 and the Evangelion Production Models.
It's translated to English and is available from their site or places like Amazon or Barnes & Noble. Here's a few more samples from the art book.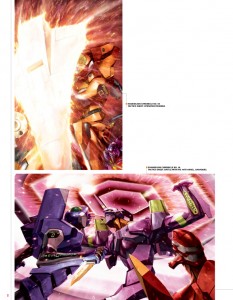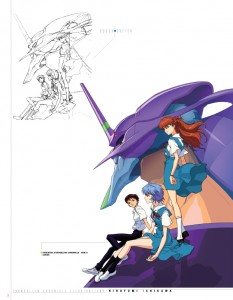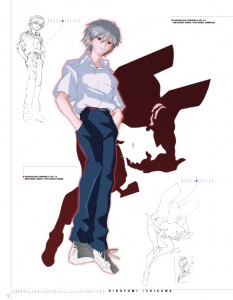 Additionally, Chris Butcher, the Marketing Director of Udon Entertainment, says that they plan on releasing Evangelion CHRONICLE: Side A and Side B later this year. It'll also be English translated and each book will be 128 pages. Side A will cover the first 14 episodes of the series while Side B will cover the rest and the End of Evangelion movie. Each of the books are divded into 3 sections: "Character and Evangelion", "Episode Guide and Checkpoint" and "Goods Collection".
The original announcement can be found at Anime News Network. Looking forward to delicious English translated Evangelion CHRONICLE.