---

- September 25th, 2012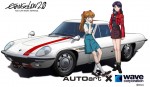 Since news of the upcoming Evangelion 3.0, You Can (Not) Redo, movie is almost disturbingly scarce, I'll make a random news post since I like cars. AUTO Art Inc. and Wave Incorporated collaborated to make a 1/18th scale model of Misato's Mazda Cosmo Sport from the previous Evangelion 2.0, You Can (Not) Advance, movie. The car comes with the Misato and Asuka PVC figures (which includes their bases) and a pretty nicely detailed 1971 Cosmo 110S, which is a pretty significant classic car amongst auto enthusiasts (Jay Leno owns one of these), being the first rotary (Wankel) engine production car.
The die-cast model is 223mm long with a zinc-alloy body, PVC parts and rubber tires. AUTO Art, Inc. was responsible for the actual car while Wave produced the 2 PVC figures (scultped by Hiroki Hayashi). Costing 18,900 円, it's expected to have an October release date.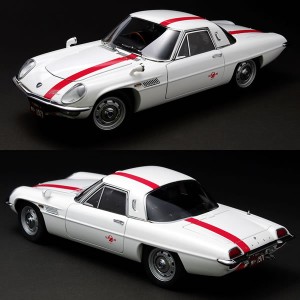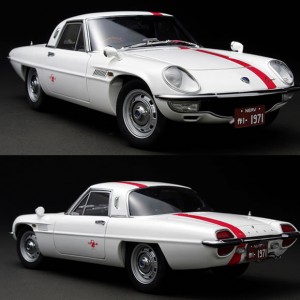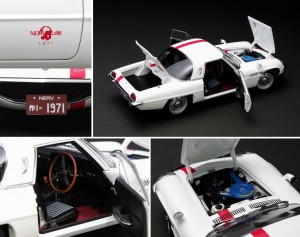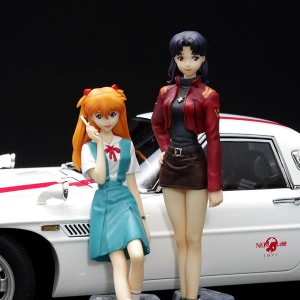 You can see more information about the Mazda Cosmo in the Eva Wiki.