---

- July 6th, 2014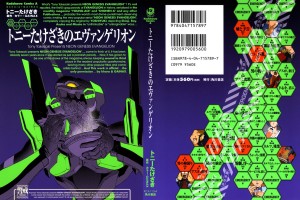 Dark Horse Comics licensed Tony Takezaki's famous one volume parody of Yoshiyuki Sadamoto's Neon Genesis Evangelion manga. Takezaki also contributed stories to the Evangelion Comic Tribute which is also published by Dark Horse.
From the excerpt from Kadokawa Comics:
What's "Tony Takezaki presents NEON GENESIS EVANGELION"? It's well reputed, the first(!) gag parody of EVANGELION in history, serialized in the monthly magazine "YOUNG-ACE" and "SHONEN-A" and any other Publications…, probably the world's most divine-punishment-deserving comic rivaling the very popular serial "NEON GENESIS EVANGELION", completely copying the original by YOSHIYUKI, depicting Shinji, Ray [sic], Asuka and Misato in "unthinkable" or "unforgivable" ways…
In all, it should span about 190 to 200 pages, the art quality is pretty great and it should be a real fun read. It'll be nice to finally get a proper English translation and an official release of this parody.
Some other excerpts: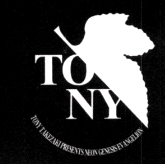 Dark Horse also publishes Neon Genesis Evangelion: Campus Apocalypse, Neon Genesis Evangelion: The Shinji Ikari Detective Diary, and Neon Genesis Evangelion: The Shinji Ikari Raising Project Evangelion spin-off mangas, as well as the afformentioned Evangelion Comic Tribute.
Source: Anime News Network.