---

- October 4th, 2013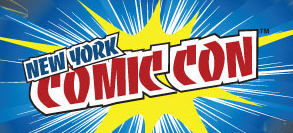 According to Funimation's recent blog post, the New York Comic Con's 3.0 screening will be the English dub, and the premiere. NYCC had already announced that some of the English dub cast will be at the con as guests, which lead to a bit of speculation that there would be news about the English dub. And now we know that not only is the English dub ready, but that the NYCC screening will be the first.
Here's a list of the English cast:
SHINJI – Spike Spencer
KAWORU – Jerry Jewell
ASUKA – Tiffany Grant
REI – Brina Palencia
MISATO – Allison Keith-Shipp
RITSUKO – Colleen Clinkenbeard
MARI – Trina Nishimura
FUYUTSUKI – Kent Williams
GENDO – John Swasey
KITAKAMI – Tia Ballard
SAKURA – Felecia Angelle
AOBA – Phil Parsons
TAKAO – Greg Dulcie
TAMA – Aaron Roberts
HYUGA – Mike McFarland
NAGARA – Krishna Smitha
IBUKI – Caitlin Glass
You can find more information about showtimes and the convention at the NYCC website, but it's listed as Saturday at 4:30pm and Sunday at 12:00pm.