---

- May 23rd, 2009

NTT Docomo is releasing a phone based on the mobile phones used in the new Evangelion movies. This phone is dubbed SH-06A Nerv, is manufactured by SHARP, comes in 5 colors, and will cost you a handsome 73000円. When folded, the phone is about 111mm long, 50mm wide, and 16.0mm thick; about what you'd expect from 3G Japanese mobile phones. It sports a Mobile ASV VGA display, an external camera, and SD card support for more memory. The phones have an expected release date on June 5th of this year and 3 million units are announced.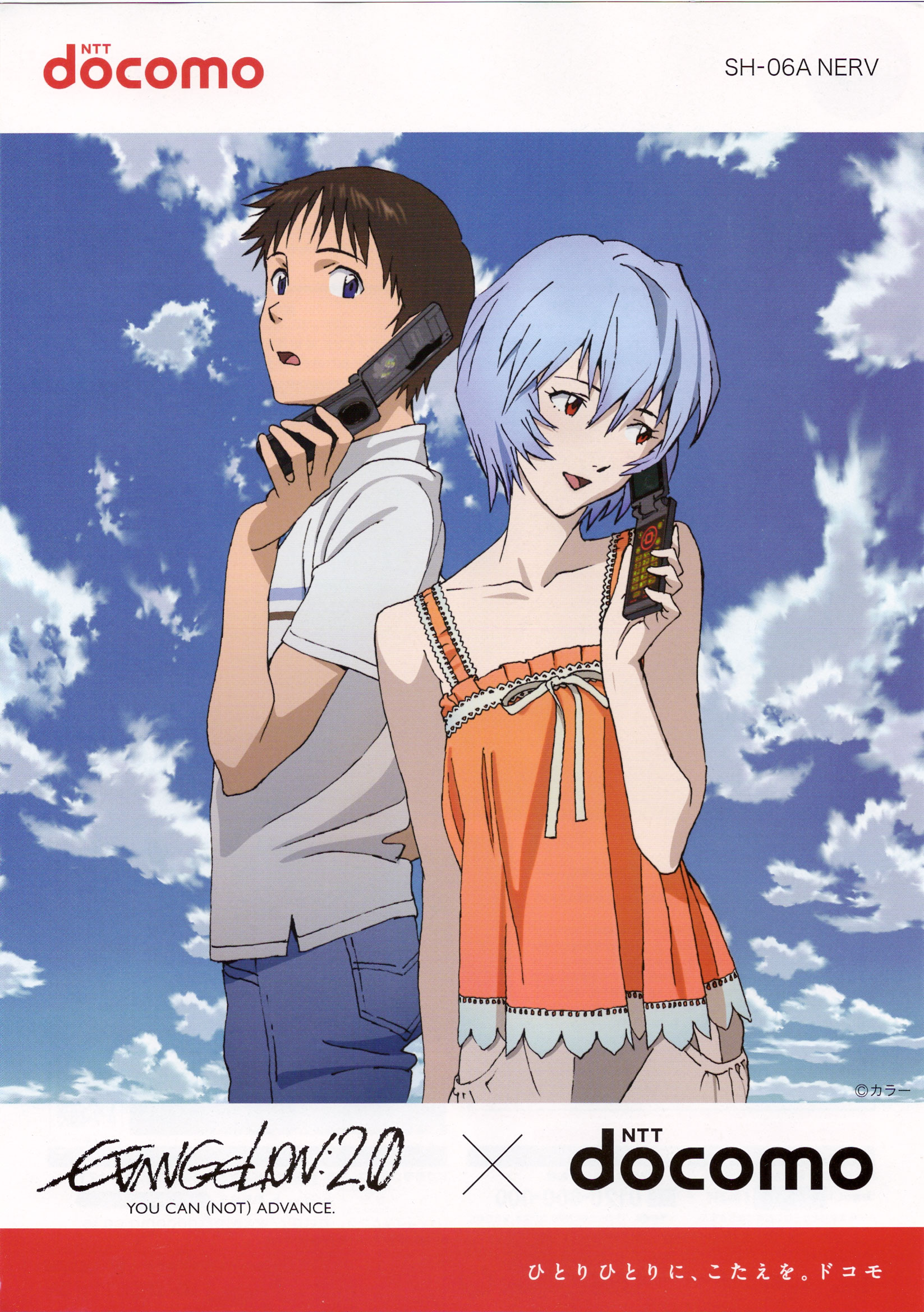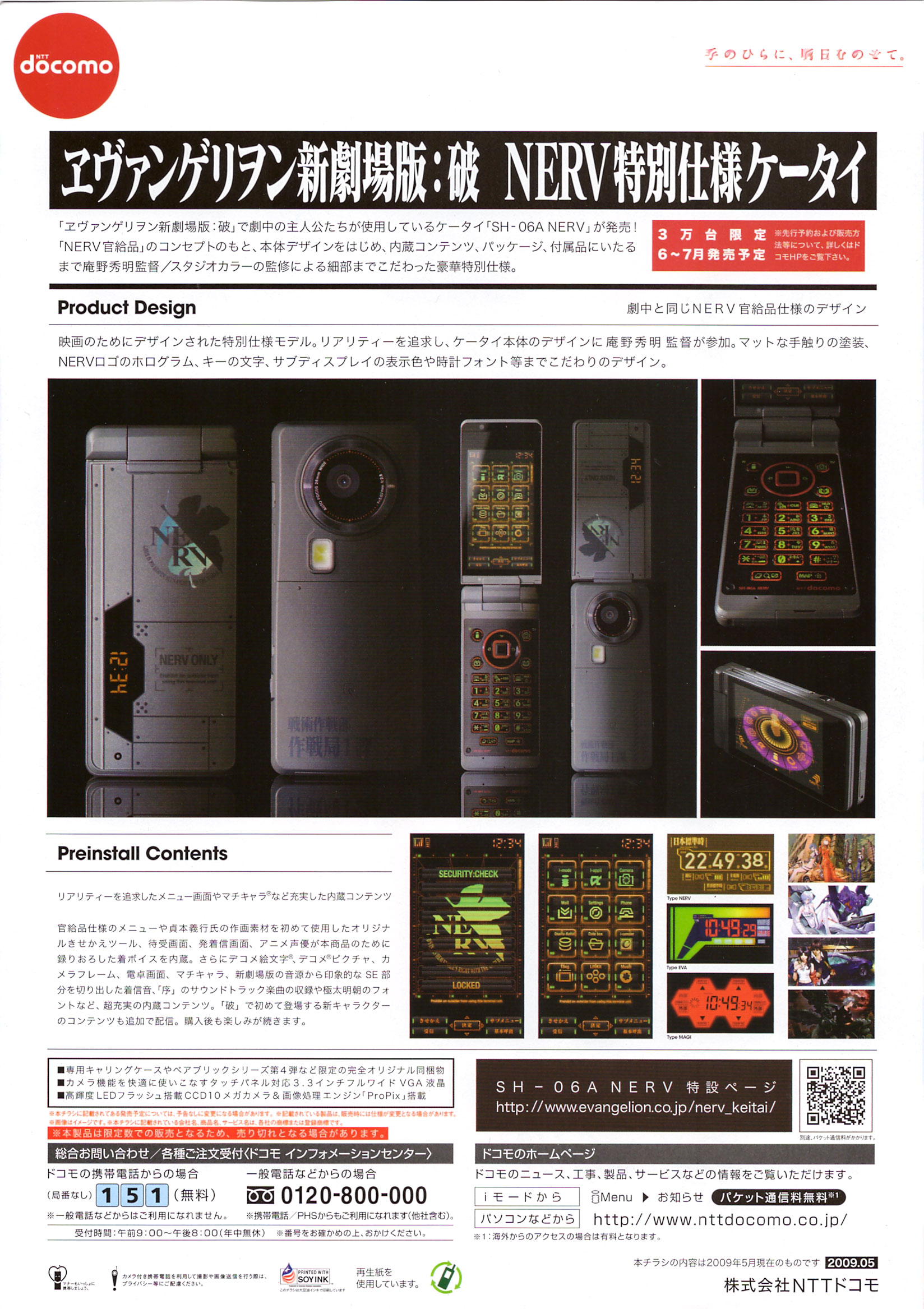 (Thanks to CtHuLhU and
Evangelion Not End
for those scans)
Update 6/8/2009: Apparently, all the phones have sold out in 5 hours.