---

- August 26th, 2011
So the TV edition of 2.0 aired, for those who caught it on KeyHole TV or something similar, we were treated to a brand new preview for Q. We saw Asuka (with eyepatch) flying around in her Evangelion Unit-02. But best of all, the announcement that Q will be next fall, 2012. Here's some screenshots of the preview: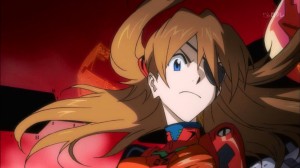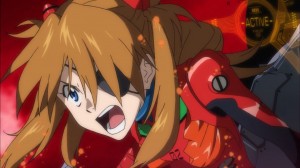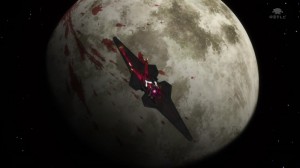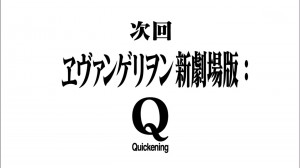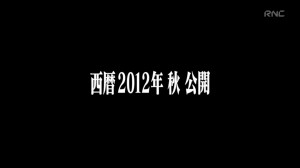 Once again: Tentative date, Evangelion 3.0, Autumn 2012
Update: Here's the preview up on youtube.
Update 2: Aaaaaand, youtube took down the previews. Check the forum thread if you want to see it.